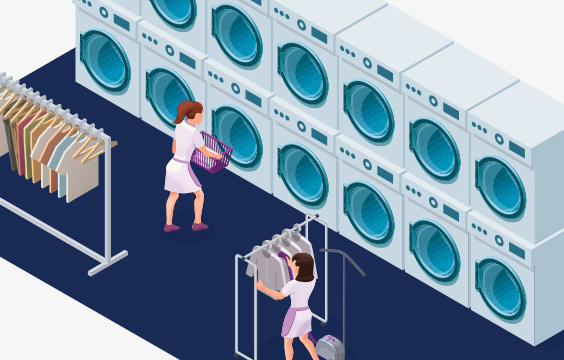 A Value added, NO-CHARGE consulting service primarily geared to our Healthcare and Hospitality related customer operations. Through proper evaluation and quantitative research into a laundry operation, it is not uncommon to determine that the annual cost of chemical can be offset from savings derived in-house modification of the laundry operation.
In addition to neoTech's commitment to timely and competent technical service at the wash room level, our company prides itself on its ability to provide Management Systems that empower our clients to more effectively monitor and supervise the overall laundry operation.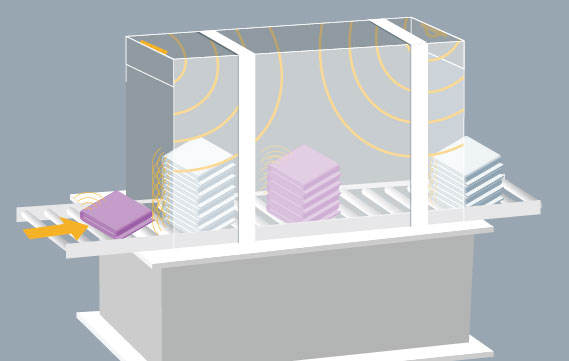 Hospitals, hotels, laundry facilities, or any company with multiple types of textiles have a sorting process for laundering. With RFID based LMS (Laundry Management System) determines what type of textile is being read and directs it to the proper area or machine. The software's findings can be displayed on a screen so that a person can immediately direct the textile or linen to its next destination.
Efficient identification of linen and the ability to track and trace pieces throughout the process line and even en route to and from the customers could be said to be at the heart of effective linen management.
The textile, linen rental, and process industry has undergone high modernization in recent years and is more technologically advanced than ever before. Radio-frequency identification (RFID) technology is one of the latest advancements that is revolutionizing the sector and the neoTech solutions we offer our customers can take all the advantage of the fast and error-free processes.
Linen base industry units have also recognized that the use of RFID is going to be an increasing trend for their laundry customers and are promoting services that they can offer to assist.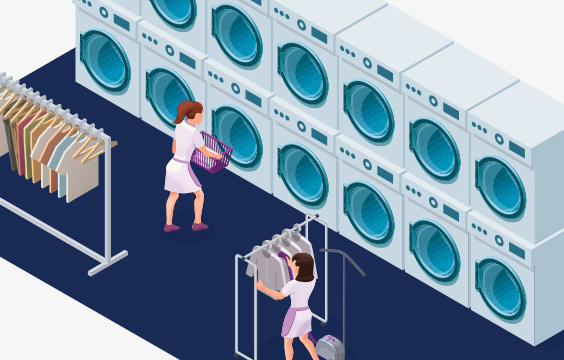 Instead of scanning every individual item by hand, assorted linens can be scanned in one go via neoTech's RFID Handy or by neoTech RFID enabled conveyor belt scanner before being scanned again once sorted into their various item categories. The items are scanned at the collection point via neoTech's UHF Handy scanner uploading data over WiFi or GPRS network to inform the processing centre of its collection and category count to be ready for the next action. Once it arrives at the laundry, stock counts are taken in linen rooms using RFID bulk counters (handheld for fixed scanners) with all the information recorded then updated in the neoTech Cloud. This dramatically reduces the number of hours spent manually sorting linen and offers a far more reliable counting and tracking method for stock. The same way it can be recounted for the delivery and collect acknowledgment from customers.
Quality control can also reach higher levels of accuracy because the laundry is able to analyze and monitor the journey of individual items. This means it can identify when an item is reaching the end of its lifespan, so it can be replaced immediately. This results in fewer items being rejected manually during the laundry process and provides hotels with a further increased level of service efficiency. Control over stock allows laundries to understand who their customers are and how they are using linen, and at the same time, customers want a clearer view of the service they receive.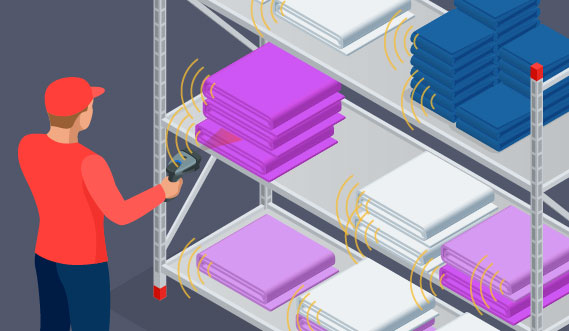 RFID provides data that allows laundries to become more "intelligent" as a supplier by increasing their understanding of the product's journey. It can produce information on matters such as how many times linen has been processed, and how long it has been in circulation before it is finally sent for ragging. The laundry can then use such records to build up a picture of stock. RFID data can also influence buying decisions and help to start discussions between laundry and customers as to how they can work together to solve problems such as linen loss or misuse.
The hotel industry requires a monumental volume of linen and keeping track of it can present logistical challenges. neoTech Laundry Management System can deliver tracking linen stock movements using RFID technology by providing exceptional levels of data transparency and accuracy where laundry customers can always rely on.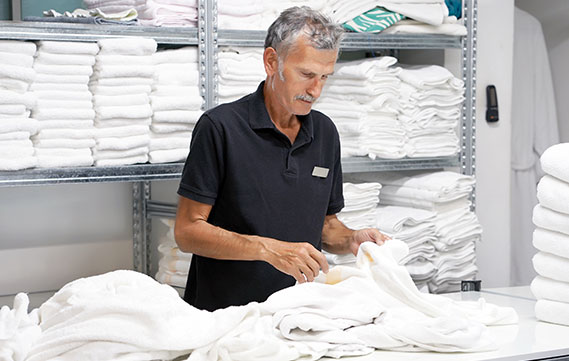 BENEFITS OF NEOTECH LMS
Effortless identification, location and tracking of items
Deliveries and collections are counted quickly and accurately
Reduces manual labor, leading to overall time and cost savings
Easy View to the inventory & hassle-free management.
Increased Accuracy in Check IN and Check OUT services.
Provide accurate wash count records and many other set parameters details.
Reduce losses and theft instances also helps identifies lost linen items
Keeps stock rotation on track to keep quality and freshness of the linen at the highest
Staff have peace of mind, knowing their deliveries and stock is accounted for
Email: info@neotech.com.vn